Brand Story
Passing down the founder's spirit,
we pursue the best sake brewed in Nada.
The founder of our brewery, Matabee Koyamaya, learned sake brewing in the Nada district and became a master brewer, which is the basis of the brewery's founding.
We continue to brew sake by carrying on the founding spirit, "to brew the best sake in the heart of sake, Nada".
Commitment to small-scale brewing of ginjo sake
Sake making at our brewery takes a long time as we examine and select ingredients and brew bottle-by-bottle very carefully. Even with the modernization of brewing techniques, what ultimately determines the flavor of sake is a combination of natural blessings, time and human instinct.
"Sake brewing that imparts the spirit of the brewery to the people who drink our sake"
We believe that the "best sake" is yet to come.

Hamafukutsuru's Own Well (Mt. Rokko underground water)

Scene of koji production

Scene of Kimoto brewing

Scene of bag-drip sake brewing
Line Up
Hizo Hamafukutsuru Junmai daiginjo sake, Fukurozuri shizukuzake

Specially brewed, treasured, limited-edition sakes for sake competitions. The sake is matured quietly at low temperatures, collecting only the naturally dripping morsels of the fermentation mash that have been hung in a sake bag. After being bottled as unpasteurized sake, it is again aged at an ultra-low temperature to preserve the clarity and mellow quality of the sake.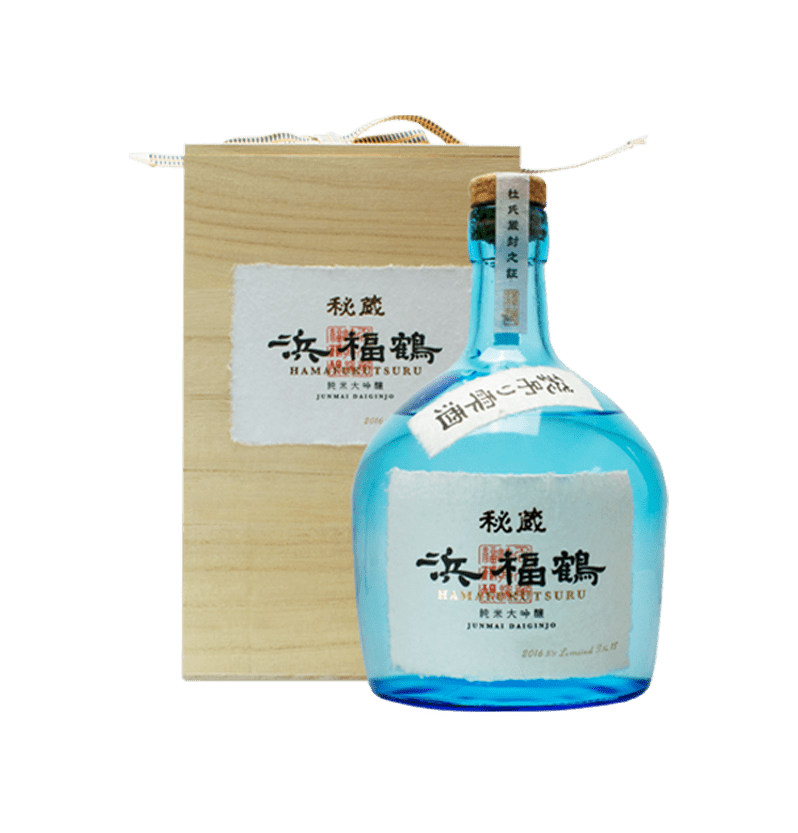 Daiginjo Hamafukutsuru

The combined techniques of the Hamafukutsuru's brewers, who have won many awards at the Annual Japan Sake Awards jointly held by the National Research Institute of Brewing and the Japan Sake and Shochu Makers Association, are concentrated all in one bottle. "Undiluted sake" of daiginjo is carefully bottled, unfiltered, by hand bottle-by-bottle by hand-squeezing a bag of sake without adjustment for added water. Known as "Hitotsubi", it is heat-sterilized after bottling to preserve the mellow flavor that is unique to the top-quality daiginjo. Please enjoy the mellow taste that is characteristic of undiluted sake.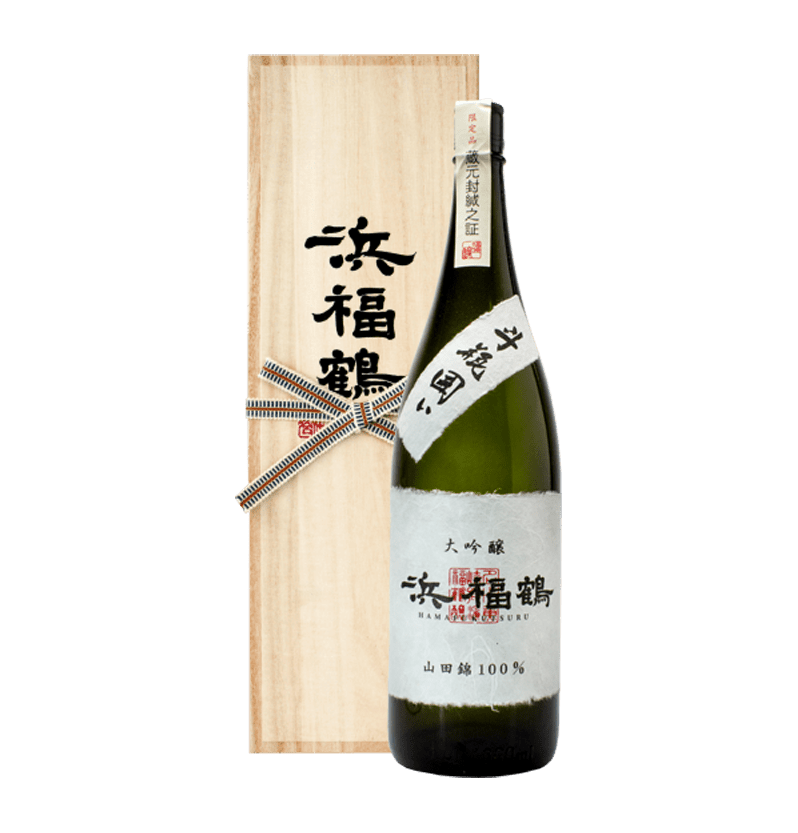 Hamafukutsuru Kimoto Junmai Dry

A classic dry junmai-shu using the quintessential "Kimoto brewing" technique of Nada sake. Characterized by a well-balanced, refined palate with a refreshing aroma and depth.